DEPOT NYE Party
December 31, 2022 @ 7:00 pm - January 1, 2023 @ 2:00 am
Join us for a New Year's Eve to remember at DEPOT!
We will be celebrating another amazing year accompanied by some very special guests.
Welcome in the new year in style with a night packed with funk cocktails, soul vibes and a feast of street food to keep you dancing until the early hours.
Tickets now on sale here: seetickets.com/event/depot-nye-party
Dress to impress and groove your way into 2023 with us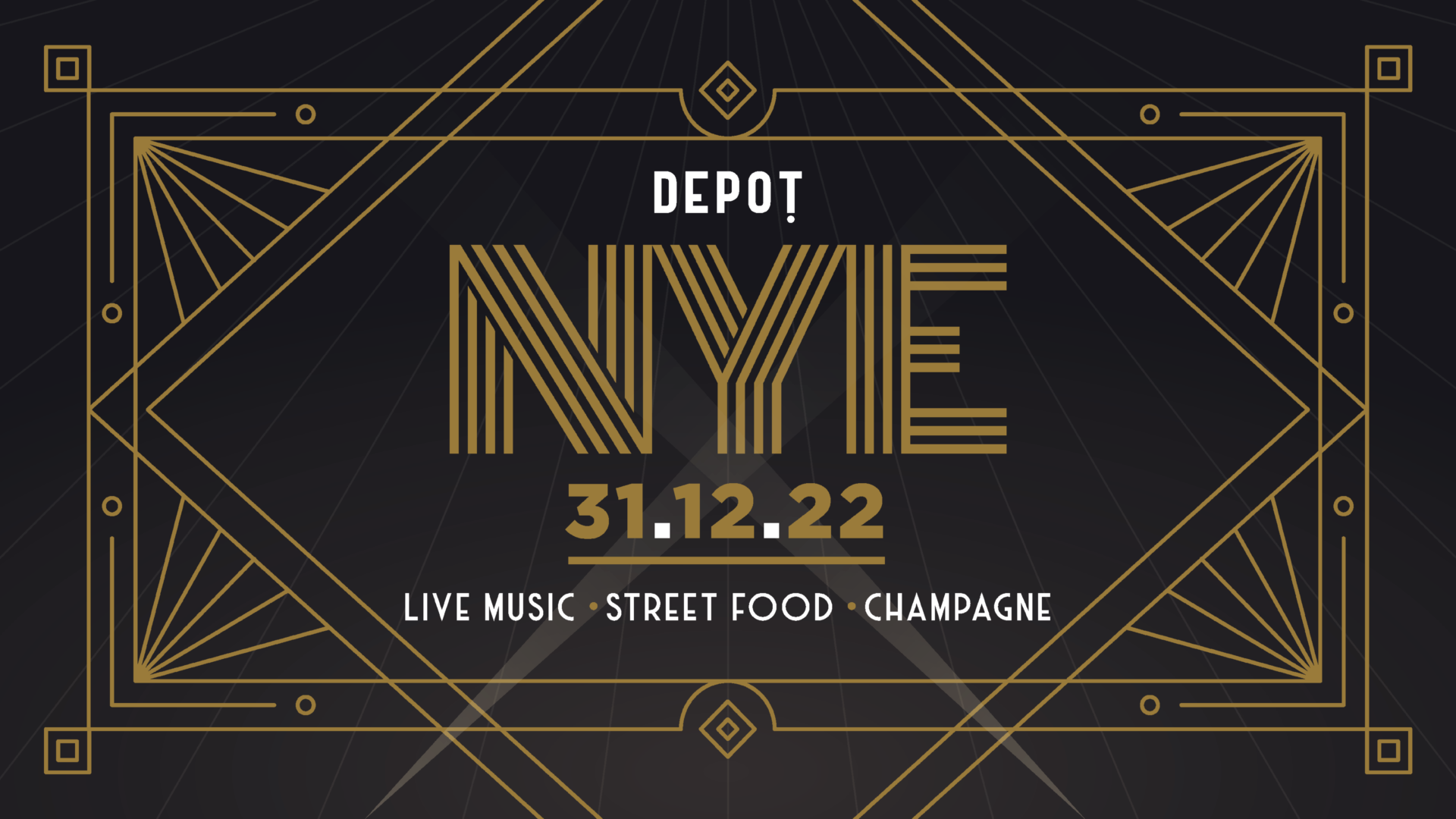 Coming Up
Legendary dance music club night, Enter the Dragon returns and brings two superstar DJs back to Cardiff for a massive event at the DEPOT!

On Saturday, Sept 23rd 2023, Cardiff's legendary club night, Enter the Dragon, will return with a huge event featuring some of the DJs responsible for the brand's biggest and best parties before the club closed in 2003. The Lizard Man himself, Mauro Picotto and ex-Radio 1 DJ Fergie, fresh from his residency in Las Vegas, will be gracing the Dragon's hallowed decks again for the first time in 20 years.

They are teaming up with, arguably, Cardiff's premier venue, DEPOT, to bring you a party that will take you back to an unprecedented era in Cardiff's clubing history.
This event will be something special and a destination event to remember!

It's a night of legends as Enter the Dragon presents a party to remember the fantastic Friday nights at Vision 2k

E.T.D proudly presents

Mauro Picotto
(The 'Lizard Man')
DJ Fergie
(Special UK Appearance – Exclusive Vinyl Set)
Jimpy –
(Classic Enter the Dragon set on vinyl)
This Culture
Richie Knight (Journey)

This massive event will feature incredible visual and sound production, stilt walkers, fire breathers, dancers, and other surprises harking back to the legendary era of dance music.

It will be the perfect finale for an incredible summer of events in Cardiff.

This is NOT just a reunion – This IS a resurgence!

𝐖𝐀𝐋𝐄𝐒 𝐑𝐔𝐆𝐁𝐘 𝐖𝐎𝐑𝐋𝐃 𝐂𝐔𝐏 𝐅𝐈𝐗𝐓𝐔𝐑𝐄𝐒

FANHUB is back with 4 huge fixtures this September as the Welsh side head over to France to start their World Cup quest! Catch all the fixtures LIVE right here at DEPOT…

Sun 10th Sep – Wales v Fiji
Sat 16th Sep – Wales v Portugal
Sun 24th Sep – Wales v Australia
Sat 7th Oct – Wales v Georgia

Tickets on sale Wed 24th May, 10am. Sign up now for priority

CARDIFF! brace yourselves….our Sold Out series continues. You know the score, we sell out every Friday, get your groups locked in early

It's the city's biggest Friday night BINGO LINGO!


You know the score, sell out Fridays, full on bingo rave and prizes that will change your life forever!

• Doors 6pm / Last Entry 7:30pm
• Stage battles
• Ridiculous rounds
• Weird and wonderful prizes that will 
change your life forever

What is BINGO LINGO?

We've taken bingo, shaken all the dust-out and turned it into one mad, confetti-filled, party-bingo night! You'll be sat at a table with all of your friends playing bingo in a fast paced full club night environment to win prizes that will change your life forever.

This is BINGO LINGO – Bingo like you've never experienced before. It's a mixture of amazing/sh*t prizes, all behaviour accepted, fast paced Bingo with a lot of nonsense & weird rounds in between with two elderly ladies on stage.

Prepare yourself for an unrivalled experience of dance-offs, twerking, joke prizes and on stage mischief. It's an unmissable night of BINGO LINGO mayhem!

Get your groups in early and plan in advance.

Check us out on Instagram:

@BingoLingo



HE'S BACK!! We're delighted to welcome @patricktopping back to Cardiff for our very first show at DEPOT 3.0!!

Shopping sustainably just got a whole lot easier!

Shop thousands of hand picked pieces at our one day Glass Onion Vintage Pop Up.

Featuring:
– Hand selected boutique area with rare and premium products
– Unique remade designs from our in house sewing team
– Unbelievable deals and discounts
– Quality, trend led vintage

Our deals rails feature hundreds of items!

£10 or two for £15

£15 or two for £25

£20 or two for £35

VIP TICKETS – 10:30am – 11:30am – £5

Get exclusive early access plus a Glass Onion Tote Bag!

FREE ENTRY – 11:30am – 4:30pm